Caring Adoption Associates is very happy to assist you with your home study needs. We know this is an exciting time for your family! Completing the home study process is a necessary first step as you start on your adoption journey. The home study is a way for the social worker to personally get to know you, your family, and your family's needs, so we can create a home study that will allow the placing agency or foreign country to get to know you and match you with an appropriate child.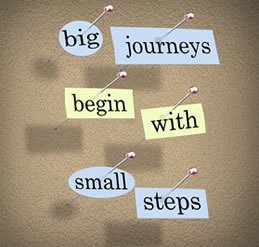 How we work
Our goal is to complete your home study timely and in accordance with state laws, while still providing support to your family. We want to provide you with information on adoption, parenting, and provide you with information and resources. We pride ourselves on maintaining long term relationships with our families.
Caring Adoption Associates is licensed to provide home study services to families across the state of Pennsylvania who are adopting domestically or internationally. You may then use our home study to complete an adoption with any placement agency throughout the United States, who will match you with a child.
How to get started
In order to begin the process, we ask that families complete the Face Sheet of the Application and their autobiographies. One autobiography is required for each adoptive parent. These can be emailed, faxed, or mailed to us. Once we receive these documents, we can schedule a home visit, normally within two weeks.
In addition to the Face Sheet and the Autobiographies, we would need the following in order to complete your file. These documents can be provided to us before, during, or after the home visit. However, all documents must be received before the home study can be sent out to you:
Copies of birth certificates for all family members living in the home.
Copy of marriage certificate, if applicable.
Copy of divorce decrees, if applicable.
Pennsylvania Criminal Clearances for anyone 18 or over living in the home; these can be gotten online from the Pennsylvania State Police website or you may send for them via mail. You can print the form out from the website and mail it if you wish.
Pennsylvania Child Abuse Clearances for anyone 18 or over living in the home; you can get this form from the Pennsylvania Department of Public Welfare's website.
Three years' of 1040 tax forms; only the first two pages.
Three months of bank statements. Available from your bank or financial institution.
Copy of deed to your home. Contact your mortgage company or county Recorder of Deeds.
Copy of your most recent mortgage statement. Available from your mortgage company.
FBI clearances for anyone 18 or over living in the home. These are the second part of the PA child abuse clearances that are now required for all adoptions. You can find directions for obtaining these at: www.pa.cogentid.com
Employer letters - need to be on company letterhead, signed, dated and indicate the date of hire, current position, and current salary. View sample letter.
Physicals for all family members living in the home.
A completed financial sheet.
Three to five references from family, friends, co-workers, or anyone close to you.
Completed home study questionnaire for each adoptive parent.
---