Welcome to Caring Adoption Associates
Providing home study and post placement services for families throughout Pennsylvania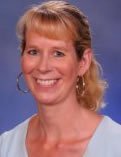 Michelle Fischer, ACSW, LSW, MSW
Executive Director
Michelle is a licensed, clinical social worker and a mother of three children. The oldest two children were adopted internationally. At Caring Adoption Associates, we have more than 20 years of experience with domestic and international adoption. We understand and are very familiar with the complexities of the adoption process - we have been on both sides of it!
Serving all of Pennsylvania, with offices in Ridley Park, Scranton, and Pittsburgh

We provide home study and post placement services to families.

It is with great honor we share client testimonials and photos.
Caring Adoption Services
Pre-adoption and post-adoption home study services.
Caring Adoption Associates is very happy to assist you with your home study needs. We know this is an exciting time for your family! Completing the home study process is a necessary first step as you start on your adoption journey. The home study is a way for the social worker to personally get to know you, your family, and your family's needs, so we can create a home study that will allow the placing agency or foreign country to get to know you and match you with an appropriate child.
Our goal is to complete your home study timely and in accordance with state laws, while still providing support to your family. We want to provide you with information on adoption, parenting, and provide you with information and resources. We pride ourselves on maintaining long term relationships with our families.

Paperwork, it all begins with the paperwork. We have included all of our forms for download. You can see exactly what is needed and begin collecting the proper documents. For all online resources, we have provided the links for your convenience.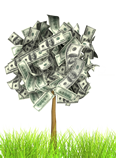 At Caring Adoption Associates, we are 100% committed to lessening the burdens of adoption. Below are some options available for funding your adoption:
Grants
Loans
Financial Assistance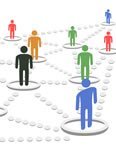 As you travel through the adoption maze, You will meet many helpful people and organizations along the way. We started a resource list so you may connect with others who may help along your journey.
Adoption Information
Support Groups
Domestic & International Adoption
Caring Adoption Associates is licensed to provide home study services to families across the state of Pennsylvania who are adopting domestically or internationally. You may use our home study to complete the adoption with any placement agency, attorney, or facilitator in the United States or abroad, who will match you with a child. We will offer a referral upon request.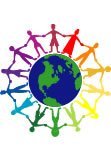 Importance of the home study
The adoption home study and post placement visits after the child is adopted are required to ensure a safe environment for the child. We can assist in the identification of potential hazards and provide solutions to your concerns, as well as offer support and answer your questions. To request a home study, please download the face sheet and autobiography forms.

Frontier Horizon Hosting Program
The hosting program allows a child from another country to visit with a host family in the US for two to six weeks. The result is a rich experience and a number life-changing opportunities for both your family and the child. The program encourages hosting, adoption, cultural and ethnic awareness. Visit www.frontierhorizon.org for more information on their program.